Ladieswear Patterns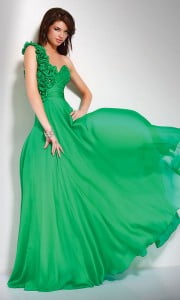 Freelance Pattern Cutter UK
(092). Ladieswear pattern cutting is extremely diverse, and can be very complicated.
ladieswear, menswear or childrenswear. employed in the UK are ladieswear pattern cutters. My initial training and experience as a Pattern Cutter was in ladieswear patterns.
I have immense experience in tailoring, separates, casualwear, evening wear and outerwear. I am also very experienced in grading and plus size pattern cutting.
My first job was as an Assistant Pattern Cutter for Jaeger in 1975. I went on to work for a number of well known clothing companies before becoming a Freelance Pattern Cutter in 1984.
Previous ladieswear clients include :-
JAEGER – M&S – NEXT – HOBBS – JEAN MUIR – ALEXANDER MCQUEEN – VIVIENNE WESTWOOD – WHISTLES – JEAN VARON – JACQUES VERT – MATTHEW WILLIAMSON – COURTAULDS.
EMAIL thelondonpatterncutter@gmail.com
Our Ladieswear sampling service includes designing, pattern cutting, grading and small production runs. We only use the most experienced fashion professionals
Ladieswear is by far the biggest area of UK fashion, with many different genres. It is also by far the most competitive area of fashion, so any startup label would need to think carefully about the type of garments they want to produce.
For most startups it is not really worth trying to compete in the field of general high street ladies fashion. It is best to choose a specialist area of ladieswear
One-To-One Pattern Cutting Classes.
We have a team of highly experienced pattern cutters available for one to one and group pattern cutting lessons. Locations are Greenwich, and Walthamstow.
Tech Pack Design.
Part of a pattern cutters job is to provide detailed information for the making of the garment. This information provides a blueprint for the design. This document is provided to the factory in the form of a tech pack.