Ladieswear Patterns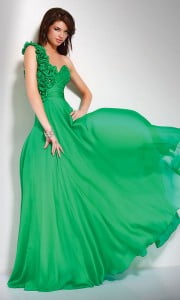 Finding A Freelance Pattern Cutter.
(092). For any new fashion business owner, finding the best freelance pattern cutter for your brand, at the right price, can be very challenging.
Ladieswear pattern cutting is extremely diverse,ranging from blouses and skirts, to tailoring and coats, or sportswear and leisurewear.
Most pattern cutters will only be skilled in one or two fields, but a freelance pattern cutter will have to be highly versatile, unless they are lucky enough to get plenty of work in their own genre.
Most factories will not employ the best pattern cutters, if they use professional pattern cutters at all. They will more likely use a freelancer, or a general employee who will have a crack at anything.
Freelance pattern cutters need to be able to cut just about any type of garment in order to eek out a living in the fashion industry. It will take many years to become experienced in multiple fields.
The small clothing business owner needs to employ a pattern maker specialised in their type of clothing, in order to produce a high quality garment with a professional look and feel. They need to employ someone with the relevant experience at the right price.
Some pattern cutters will offer an hourly rate, which means that the business owner has little idea how much the job will cost. This can obviously lead to disputes when they receive the final invoice.
Although an experienced pattern cutter will most likely charge a higher hourly rate, they should work much faster, and create more accurate patterns. This means that there is less likelihood of having to remake your valuable samples.
Small Group Of Fashion Professionals.
We at The London Pattern Cutter are a small group of highly experienced and specialised fashion industry professionals – Freelancers, and small business owners. Although we can provide a whole range of services, each of us specialises in different areas.
How Much Is A Freelancer ?
Finding the best freelance ladieswear pattern cutter for your brand is a challenge, especially if you are on a budget. Ideally you want to employ someone very experienced in your field of clothing, at a rate you can afford.
No one wants to spend more than they can afford, or more than they need to in order to get their patterns cut professionally.
I have immense experience in tailoring, separates, casualwear, evening wear and outerwear. I am also very experienced in grading and plus size pattern cutting.
Previous ladieswear clients include :-
JAEGER – M&S – NEXT – HOBBS – JEAN MUIR – ALEXANDER MCQUEEN – VIVIENNE WESTWOOD – WHISTLES – JEAN VARON – JACQUES VERT – MATTHEW WILLIAMSON – COURTAULDS.
Sampling Service.
Our Ladieswear sampling service includes designing, pattern cutting, grading and small production runs. We only use the most experienced fashion professionals
Ladieswear is by far the biggest area of UK fashion, with many different genres. It is also by far the most competitive area of fashion, so any startup label would need to think carefully about the type of garments they want to produce.
For most startups it is not really worth trying to compete in the field of general high street ladies fashion. It is best to choose a specialist area of ladieswear
One-To-One Pattern Cutting Classes.
We have a team of highly experienced pattern cutters available for one to one and group pattern cutting lessons. Locations are Greenwich, and Walthamstow.
Tech Pack Design.
Part of a pattern cutters job is to provide detailed information for the making of the garment. This information provides a blueprint for the design. This document is provided to the factory in the form of a tech pack.