Helping  U.K. Fashion Startups Since 1984
The London Pattern Cutter has been providing  affordable, expert advice to fashion start-ups  since 1984. We are  a one-stop-shop for  Fashion startups in London.  If you are considering starting a fashion business and would like to find the best pattern cutters in London, with the best sampling service and the best small production facilities, then give me a ring to discuss your ideas.
Beginnings Of The London Pattern Cutter
I began The London Pattern Cutter initially to provide top quality patterns and samples for the fashion industry. But I soon realised that there was a great need for expert advice and mentoring, along with   comprehensive and affordable services for new designers and fashion business startups.
Support For Fashion Startups
There are other services that offer support to fashion businesses, but they tend to be aimed at those businesses with considerable fanancial backing. These services can be  prohibitively expensive for most startups.
Fashion Industry Professionals
Experienced professionals in any industry are not cheap, and the fashion industry is no exception. Most fashion startups are desperate for advice and assistance, but lack the finances to get that help. And they will almost certainly fail without it. So my challenge was to find a way to provide the expertise in an affordable way.
The London Pattern Cutter is now a collective of highly experienced  fashion industry experts, offering a  variety of skills, services and workshops. We provide a top quality pattern cutting, grading, sample making and small production runs.
Comprehensive Service
We offer a unique and comprehensive service for fashion business start-ups . You can use each service individually, or we can provide a complete service from design through to final production. Our affordable mentoring services are extremely popular, and easy to access.
Having a base in both London and Scotland, we  specialise in working with fashion startup businesses  throughout the U.K. , especially those on a limited budget. We offer hands on guidance through the entire process from design to production and beyond. Just give us your ideas and we will do the rest.
"The whole idea of motivation is a trap. Forget motivation. Just do it"   JOHN C. MAXWELL
Fashion Startup London
The fashion start-up entrepreneur can have confidence that we always use the best experts in the field. We dont use  generic pattern cutters for tailoring patterns, or sportswear patterns, or childrenswear patterns. We use the right person for the job.I still love to make many of the patterns myself.
We love fashion and the much neglected small U.K. businesses.  We want  our clients to succeed and we are happy to hear from you, especially if you are a new startup fashion business –  Whether you want to make just one garment or 1000. We have NO minimums.
Fashion Startup  Scotland
While our central base is in London, we now also have a  base in Scotland to assist emerging Scottish fashion designers and startups.
London, being one of the worlds major fashion centres , homes around 90%  of  U.K. fashion designers.  Consequently it also has  an abundance of clothing industry professionals and small production units.
But Scotland  has a growing  number  of home grown  fashion designers looking to start their own business in Scotland rather than going to London.  However,  there is not a proportionate  number of experienced  fashion business advisers, pattern cutters, sample machinists, or small production units. It takes much longer to acquire the skills for  these subsidiary services than for the  designer.
 Fashion Services We Offer
Pattern cutting
Fashion design
Sampling
Pattern grading
Fashion workshops
Video workshops
Tech packs
Fabric and trim sourcing
Mentoring
Costing
Spec sheets
Quality control
No minimums production
Fashion Workshops
We offer a number of affordable,  one to one, mini workshops. These cater for both the established fashion professional and the complete novice. Each workshop is tailored towards their own   requirements, using their own designs, so they are not just theoretical projects. You can choose to do all workshops, or just one.
In conjunction with the workshops you can choose to use our experts to create the patterns, samples, grades and production facilities. Or you can use your own. The workshops are generally run alongside the sampling/production unit.
Fashion Start-up Workshop
The basic fashion start-up  workshop has proven to be extremely popular with our clients. And we find it immensely beneficial ourselves, It enables us to spend time ensuring that you understand the fundamentals of starting a fashion brand and the procedures involved.  It prepares you for what to expect and how to ensure that everything runs smoothly.
Each start-up workshop is tailored to the client`s specific needs. We will always try to discuss your needs beforehand so that we can prepare in advance and ensure that you get answers to any questions you may have.
Make Big Savings
We can  help you sketch out your ideas, choose fabrics, find affordable suppliers and present your ideas correctly to the pattern maker. While the information we give is invaluable, what most clients find immediately worthwhile is the savings they can make with buying fabric and trims more cheaply than they could otherwise.
PHONE – 07905-965-305
EMAIL – thelondonpatterncutter@gmail.com–
We provide a comprehensive one stop shop for small fashion businesses on a limited budget. We specialise in helping the complete novice who just has an idea and a dream. They  have no knowledge of fashion, cant sketch and dont know where to buy fabrics, or trims, or even where to start.
"If you are the smartest person in the room, you are in the wrong room"   MARISSA MEYER
Best British Designers
The first half of my career was devoted mainly to working with some of the very best British Designers and iconic fashion labels in the U.K.. I was a Pattern Cutter, Garment Tech and Grader all in one. I would be involved in the entire process from pattern to final production and had to have total understanding of  garment construction and  production processes.
As the pattern cutter, I would have to provide costings, tech packs and spec sheets. Part of my job was to liaise with the factory to ensure the whole production  process ran smoothly.
Fashion Industry  Mentoring
During the second half of my career, while still doing much of the pattern cutting myself, I have specialised in assisting and mentoring small to medium sized clothing businesses and startups on limited budgets.
Many of these are run by people who are passionate about the clothing business and designing, but who may have little or no experience of the clothing industry at all. They often have no idea where to start, or are wary of making costly mistakes. Sometimes they have already had bad experiences with the clothing industry. They desperately  need good patterns, good processes and good advice.
Expert Advice
Without good expert advice  from the beginning, I believe that  any startup clothing business is almost guaranteed to fail. The clothing industry is notoriously  poorly run at the independent level – just try to get a bank loan for a fashion startup! If you have access to good advice  it is not necessary to have any  experience or specific skills in  fashion designing or sketching. All you need are your ideas and some common sense.
If you would like to discuss your project with me, with absolutely no obligation, just give me a ring, or send me an email. If you are interested in using my services I can then offer you a one hour consultation in which I can examine your project more in depth. I can subsequently give you with a list of suppliers and manufacturers tailored to your specific requirements, along with directions on how to achieve success.
While I can supply whatever assistance that is required, my clients  are often eager to be involved themselves, while saving money at the same time. So I suggest that they do the leg work while I do what I am most skilled at.
 Master Pattern Cutter
As a Master Pattern Cutter, while I am not the cheapest of Pattern Cutters (and certainly not the most expensive)  I will usually give a straight forward price for a job, so I do not normally charge an hourly rate. That way, you know exactly how much the job will cost you.
"If you think its expensive to hire a professional to do the job, wait until you hire an amateur" RED ADAIR
I have devoted a considerable amount of time researching such things as specialist factories and fabric suppliers. I will try to direct you to the people who can provide you with the most cost effective services tailored to your needs.
If you already have a factory in mind, I can phone them to establish contact and ensure as far as possible that they will do a good job for you. They will be far more likely to do that if they know they are dealing with a professional who knows how to get the best from them. And If they are reputable, they will far prefer to work this way anyway.
Consultancy
With this Website, along with  my own pattern cutting  and consultancy services I try to provide a wealth of information aimed at both the established clothing business and the startups, as well as Fashion Designers.
 To the dismay of many Website Designers you wont find many pretty pictures here, but there should be plenty of information to guide you through the various processes involved in getting a design to market successfully.
Unfortunately  my site is not as organised as I would like, so you may have to dig deep to find the information you need. I will be happy to speak to you if you require further information, but would suggest that you read through the site thoroughly  first.
Design Through To Production
Over the years I have worked as a Pattern Cutter, Grader, Garment Technician, Sample Machinist, Bespoke Tailor, Project Manager and Clothing business Consultant, so I understand every process involved from the design to the final production and beyond.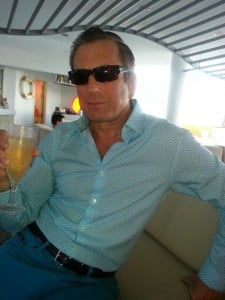 While I spent the first part of my career as a ladieswear Pattern Cutter, and while I am still  very skilled in womenswear,  in recent years I have become more interested in menswear – And all the various niche areas of menswear such as  tailoring, sportswear, denim, underwear, uniforms, shirts, workwear, vintage, leather, etc. As I have an extremely strong foundation of pattern cutting skills and knowledge, each of these specialist areas are relatively easy to pick up. The beauty of working as a freelance Pattern Cutter is that you get to work on an immense Iconic British Brandsvariety of projects, so nothing is too much of a challenge.
 There are very few people in the clothing industry with my comprehensive range of skills – In all aspects of Menswear, Ladieswear and Childrenswear.  While I personally do all the menswear patterns, I also work alongside other specialist Pattern Cutters  who will do some of the ladies or childrens patterns.
Iconic British Fashion Brands
The London Pattern Cutter was established  in 1984 from my flat in Fulham , West London. I quickly picked up work  as a Freelance Pattern Maker from Clothing Companies around London, including embryonic ( later to become iconic ) British Fashion Companies such as Boy Clothing and Duffers of Saint George. Later I moved to a studio in Wandsworth, before moving to Chatham in Kent where I am now based, just forty minutes from London, by the M2.
While I have worked for some of the very best British Designers and Iconic brands as well as established high street fashion companies, over the years I have gravitated more towards the smaller start-up clothing companies and entrepreneurs. These are the people who really benefit most from my experience as well as my pattern making skills.
High Quality Patterns
Because I have worked for so many Start-ups, I have also witnessed the mistakes they have made in trying to get their businesses off the ground. While I believe that getting high quality patterns is absolutely vital to achieving success with a fashion business, just as vital –  and maybe even more so – Is the need to understand the   manufacturing process, or at least to have guidance through it. Although the process from design to manufacturing is fairly simple, I would say that it is virtually impossible for a start-up to succeed without mentoring and guidance.
British Manufacturing
As you will discover throughout my site, I believe in supporting British manufacturing – Not just for sentimental reasons, but mostly for very practical ones.  I am quite happy to provide support and advice if you feel that you require overseas production, but for most people I would strongly advise not going this route without expert help, even though the perceived cost saving can be very enticing.
While I have close ties with various U.K. factories, I do not benefit financially from any recommendations I make regarding manufacture. Any recommendations I do give are purely for the benefit of your business. As The London Pattern Cutter, my aim is to provide a reliable and honest , cost effective service  to my Clients.
Images Of My Work
I am often asked to provide images of my work, but  I have not done so due to the fact that I do not own the designs I make. While there are a few pretty pictures on this Website, on the whole I have avoided their use as the site is intended to be informative rather than a Designfest.
Previous Clients include :-
ALL SAINTS – VIVIENNE WESTWOOD – PETER JENSEN – LEWIS LEATHERS – ALEXANDER MCQUEEN – JAEGER – WINTLE – WENSUM TAILORING – BEN SHERMAN – LEWIS LEATHERS –  HOBBS – WHISTLES – COURTAULDS – HENNES – NEXT – M&S  – BOY – LADY GAGA – PRINCE NAZEEM…
"It is not from the benevolence of the butcher, the brewer, or the baker that we expect our dinner, but with regard to their own interest." ADAM SMITH
PHONE – 07905-965-305 ( BILL )
 EMAIL –  thelondonpatterncutter@gmail.com