I had been a   Pattern Cutter in London  since 1976 and Freelance since 1984. To be a Pattern Cutter in London back then meant working either in the West End of London, or the East end.  While there were jobs to be had in other areas around London, these were the two areas where most pattern making jobs were concentrated and where  clothing businesses were located.
As a Freelance Pattern Cutter today, I find that my work is spread much more widely around different areas of London. Many new fashion businesses and young Designers are located around Camden, Shoreditch, Hammersmith, Fulham, Tottenham and Brixton.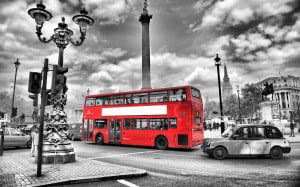 Over the years there have been many technological changes that have altered the job of pattern cutting significantly. By far the  biggest changes have been in the computerisation of many  aspects of pattern cutting.
 Manual Vs Digital Pattern Cutting
While I have always been, and will always be, a manual pattern cutter, I realise that the arrival of digital pattern cutting has been a major advancement. But for me it is the ability to store patterns digitally and to send them to anywhere in the world that is most useful. Some patterns can be made more efficiently using a computer, but on the whole better results will be achieved when using traditional manual methods, although it is possible to mix the two methods satisfactorily.
The other great advancement for me has been the advent of the Internet, which has made it far easier to market my services. Ten years ago the only way  to market my services, apart from sending hundreds of letters or making hundreds of phone calls was to advertise in Drapers Record at significant cost and with little response. Today I am no longer based in London, although 90% of my work is located there.  If you need to know what a Pattern Cutter or Pattern Maker does, then either read through my site or just give me a ring.
PHONE – 07905-965-305 ( BILL )
EMAIL –  thelondonpatterncutter@gmail.com
Pattern Cutter Or Pattern Maker ?
I am sometimes asked if there is a difference between a Pattern Cutter and a Pattern Maker. They are in fact the same job, although a fabric cutter is often called a Cutter, which is certainly not the same. Often factories will have a Cutter who will also cut simple patterns or make simple alterations to patterns. In order to competently cut patterns however, it is necessary to be doing the job day in and day out for years. A fabric cutter will be very skilled at his job of cutting fabric and understanding fabrics, but is unlikely to be a skilled Pattern Cutter.
Although I spent four years at college studying to be a Pattern Cutter, to be honest I learnt very little until I started work as a Pattern Maker for Jaeger in 1975 – and had to work with patterns constantly. Even then I feel that my progress in learning the job was considerably slowed because I was initially working "on the flat" rather than "on the stand". That is, I was working with a pattern on the table, according to instructions and theory rather than putting the shape on a mannequin and seeing what was really happening with the shape.
Experience
Whereas when I started it was fairly easy to get a job as a paid Pattern Maker straight out of college, today  there is a glut of graduates who do not have the skills or experience  that employers require. Thousands of graduates have to work as Internees with little or no pay and often long hours in order to gain the experience. Pattern making skills cannot be picked up quickly as a rule. It just needs years of experience. But I would say that the best way of acquiring the skills is to learn how to model on the stand in combination with working on the flat…
PHONE   07905-965-305   BILL