I have been a London  Pattern Cutter  since 1976 and Freelance since 1984. To be a Pattern Cutter in London back then meant working either in the West End of London, or the East end.  While there were jobs to be had in other areas around London, these were the two areas where most pattern making jobs were concentrated and where  clothing businesses were located. As a Freelance Pattern Cutter today, I find that my work is spread much more widely around different areas of London. Many new fashion businesses and young Designers are located around Camden, Shoreditch, Hammersmith, Fulham, Tottenham and Brixton.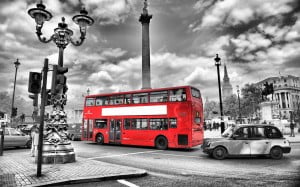 Over the years there have been many technological changes that have altered the job of pattern cutting significantly. By far the  biggest changes have been in the computerisation of many  aspects of pattern cutting. While I have always been, and will always be, a manual pattern cutter, I realise that the arrival of digital pattern cutting has been a major advancement. But for me it is the ability to store patterns digitally and to send them to anywhere in the world that is most useful. Some patterns can be made more efficiently using a computer, but on the whole better results will be achieved when using traditional manual methods, although it is possible to mix the two methods satisfactorily.
The other great advancement for me has been the advent of the Internet, which has made it far easier to market my services. Ten years ago the only way  to market my services, apart from sending hundreds of letters or making hundreds of phone calls was to advertise in Drapers Record at significant cost and with little response. Today I am no longer based in London, although 90% of my work is located there.  If you need to know what a Pattern Cutter, or Pattern Maker does, then Either read through my site or just give me a ring.
PHONE – 07905-965-305
EMAIL –  thelondonpatterncutter@gmail.com